A Dog's Life Camp and Spa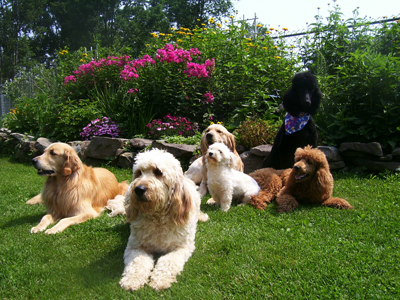 Situated on four acres in the rolling hills
of Orange County, New York and bordered by 3,000 acres of undeveloped state park land,
"A Dog's Life" Camp and Spa
is a small private boarding and training facility that offers loving, individual care for a limited number of dogs. Every pet receives individual expert care and attention. A strong background in animal behavior and training by the owner and staff makes this a truly unique camp. Each playgroup in our field is supervised at all times for each camperís safety and happiness. We can accommodate most specific dietary or medical needs. We also offer a unique and convenient pick-up and drop-off service.